ZOUK & KOMPA Sensation - DJ SKETY - DJ ELADJI - DJ GATRESS
Fri, 18 Nov, 2022 21:00 (GMT +0:00)
Gigi's Hoxton | 11 Hoxton Square, England, N1 6NU
Event Description
Zouk Love London is back with a VERY VERY special that you will not forget…
On the 18th of November Zouk Love London is about to make you see the stars again (in your dance partner arms) with special KOMPA and Zouk Love… with not only one…. but 2 DJs coming straight from Paris just for you !!! 
So prepare yourself to dance and have one of the most epic moment of the year with :
DJ SKETY from Haiti : do you remember him from June?! Dj Skety is back at Zouk Love London to play to best of KOMPA & GOUYAD, dancehall and Afro. 
Have a taste here : 
https://youtu.be/TsEWqccg7Cs Soundgasm Kompa Remix by Dj Skety. 
https://youtu.be/JlqDv9vJ-pw 2h Kompa Mix by DJ Skety.
DJ ELADJI from Martinique : One of the best French Caribbean Dj of all time will be with us playing the best of Zouk, Dancehall, Bouyon and more !
Have a taste here :
https://youtu.be/9wlCJJHCE6E DJ Eladji feat D.Lova.
https://youtu.be/KbF9DEujCwU DJ Eladhi feat Dory. 
https://on.soundcloud.com/JXtEX 1h Zouk & Kompa Mix by DJ Eladji.
And as usual The now well known DJ GATRESS ! The French Caribbean Dj from London will bring his sensational touch of Zouk, Zouk love, Retro Zouk and more.
ZOUK AND KOMPA CLASS :
Don't forget that you can spice up your evening with the Zouk & KOMPA Class from 9pm to 10pm with Joyce-Lee & Stanley ! And be confident enough to embrace the dance floor until 3am !  
NEW LOCATION !!
For this special edition, we are moving from south London to Shoreditch at the Gigi's hoxton! This beautiful night club is ready to shake under your dance steps!
Location:
Gigi's Hoxton, 
11 Hoxton Square, 
London N1 6NU
When: 
Friday 28th November 2022
Class : 9pm to 10pm
Party : 10pm to 3pm.
Admission: 
From £13 
£25 at the door. 
Last entry: 2am
Age : + 18
NO ID NO ENTRY
Dress code: 
Smart Casual 
No hoodies, No tracksuit
Trainers are ok
See you there !
For the Love of Zouk & Kompa
For the Love of Good Vibes 
Refund Policy
No refund policy has been applied. Please contact the organiser for more information.

AfroMoya fees are not refundable.
Organiser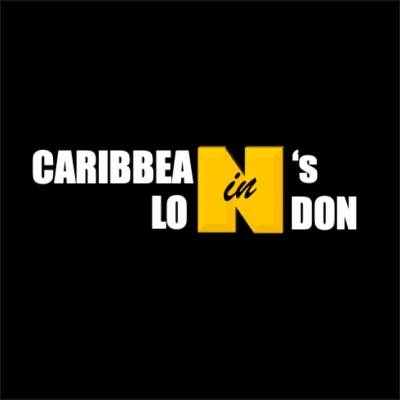 CARIBBEAN'S IN LONDON
Contact the organiser
View organiser profile