Zouk Love London Afterwork
Thu, 11 Nov, 2021 19:00 (GMT +0:00)
Loves Company | 104-122 City Road, England, EC1V 2NR
Event Description
ALWAYS WANTED TO LEARN ZOUK ? 
WE ARE GLAD TO ANNONCE THAT THE ZOUK CLASSES ARE STARTING FROM THE NOVEMBER EDITION. THE CLASS WILL BE HELD FROM 7PM TO 8PM WITH YOUR INSTRUCTOR JOYCE- LEE !
LIMITED AVAILABILITY SO BOOKED EARLY. TICKET INCLUDES CLASS + PARTY
UK
(French version bellow)
Welcome to the most exciting Caribbean dance. 
If you don't know what Zouk is, come discover the most sensual Caribbean dance and meet beautiful people.
If you are familiar with the Zouk atmosphere , so you're born ready!! And if you too you believe that there is way not enough Zouk in London : This Afterwork is made for you.
Of course we are Zouk lovers but not only, so expect a  smooth mix of: Zouk love - Kompa - Retro Zouk - Gouyad - Afro beats & Dancehall.
Event Details: 
Every 2nd Thursday of month :
Class from 7 to  8pm 
Party until 00am ! 
Cloakroom available 
French Caribbean nibbles available on the day.  
Admissions: 
From £10
FRENCH
Les Zouk Lovers, on se sait , on se connaît. 
Devant une invitations on ne recule jamais. 
Seul(e) ou accompagné(e) le déhanché reste inchangé. 
On reconnaît un morceau rien qu'à son introduction.
Si pour toi aussi le Zouk c'est la BASE et tu est d'accord sur le fait qu'il y en a pas assez en Angleterre alors cet événement est fait pour toi. 
Zouk love London c'est l'occasion de chanter tous tes classiques, c'est le retour du collé serré et de l'enjaillement sur un seul carreau comme avant le confinement. 
Évidement on adore le Zouk mais pas que...Du coup attendez vous à une bonne mixture de Zouk love - Kompa - Retro Zouk - Gouyad - Afro beats & Dancehall.
Admissions: 
From £10
Cours de Zouk de 7h à 8h puis party jusqu'à 00h ! 
Vestiaire disponible et pâtés antillais en vente ! 
See you there !
Refund Policy
No refund policy has been applied. Please contact the organiser for more information.

AfroMoya fees are not refundable.
Where
Organiser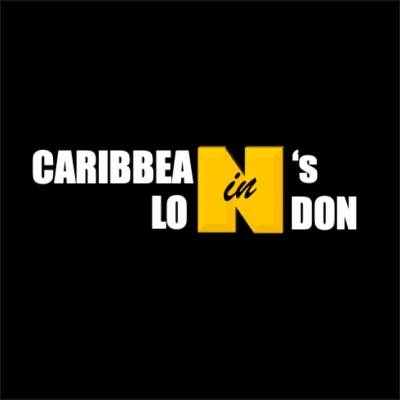 CARIBBEAN'S IN LONDON
Contact the organiser
View organiser profile