Zouk London - 1 year Anniversary
Fri, 30 Sep, 2022 21:00 (GMT +0:00)
ADULIS LOUNGE | 44 Brixton Road, London, England, SW9 6BT
Event Description
We are delighted to celebrate the 1st year anniversary of Zouk Love London on the 30th of September ! Already 1 year of good vibes, 1 year of dance learning, 1 year of Enjoying Zouk together in London ! 
Expect some surprise and goodies during the night ! And an incredible Dj's line up ! 
And as always, you can attend the only Zouk class in London with our amazing Joyce-Lee and Stanley before the party get started (8.30pm to 10 pm).
And to make this occasion extra special, we want to propose not only ONE, but TWO events on the same weekend!
In partnership with the Gouyad District, we are delighted to present:
———
THE ZOUK & KOMPA WEEKEND: Combo tickets 
Starting with :
Friday 30/09 : Zouk Love London 9pm to 3am - 1st year anniversary 
Saturday 01/10 : Kompa Day Party- 6pm to 11pm by The Gouyad District
Your new Gouyad meet up at: 
KATAKATA
132A Brixton Hill, London SW2 1RS
More info aout this event at : https://www.afromoya.com/event/view/kompa-party
Sunday 02/10 : An extra gathering for attendees of both events. 
Combo Tickets available at £24
Must be purchased by the 28/09
More info will be sent via email about the 02/10 gathering.
To get your Zouk & Kompa Combo tickets select this option in the ticket list. (Please note that the Combo tickets DO NOT INCLUDE the Zouk Class).
———-
Now,  Let's get back on the Zouk Love London Night !!!
Say hi to the 3 Djs of the night: 
Deejay VYBZONE straight from Norway 
Deejay GATRESS from Zouk Love London 
Deejay NAKO from Saint Lucia 
Already ready to make you dance on the best of Zouk | Kompa | Gouyad but not only ! Expected some Bouyon | Dancehall | Afro Vibes | and much more until the end of the night 
Music policy: Zouk Love - Kompa - Gouyad - Retro Zouk - Bouyon - Dancehall - Afro Vibes 
Location:
Adulis Lounge
44 Brixton Road
London SW9 6BT
Time: Class from 8.30pm to 10pm / Party 10pm-3am
Last entry: 2am
Age :
Ladies: 18+ ID MANDATORY
Gents: 21+ ID MANDATORY
Dress code: 
Smart Casual 
Shirt are appreciate for Men 
Heels appreciate for Ladies
No hoodies, No tracksuit
Trainers are ok
Cloakroom available but cash only 
See you there !
For the Love of ZOuk
For the Love of Good Vibes 
Refund Policy
No refund policy has been applied. Please contact the organiser for more information.

AfroMoya fees are not refundable.
Where
Organiser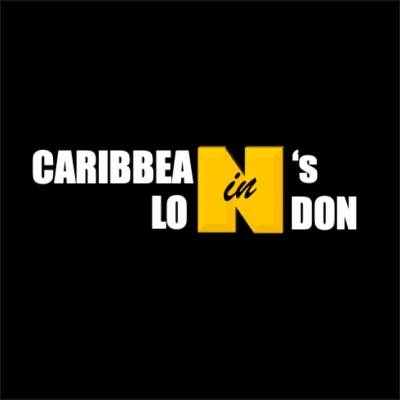 CARIBBEAN'S IN LONDON
Contact the organiser
View organiser profile