Afro Night Ride #CarnivalFriday
Fri, 27 Aug, 2021 19:30 (GMT +0:00)
Tower Hill Garden | Santander Cycles Docking Station, London, England, EC3N 1JY
Event Description
Join us for a ride of Afro-Caribbean Vibes! #AfroNightRide
BRING YOUR FLAG !!
BRING YOUR WHISTLE !!
BRING YOUR BEST VIBE !!
Carnival Kingz and Queenz, we're back for #CarnivalFriday2021 & After Fête !! Let's explore London by night with Riddim, Fast Wines and Bacchanal People!
*WE WELCOME BODY PAINT, COSTUMES & WATER BOTTLES !!
We'll be starting and ending at a Santander cycle docking station so bikes will be available for hire! If you have your own bikes feel free to bring them with you.
Be sure to hang about for our Brick Lane Carnival !! Bring Drinks, Girls and Nibbles!! B!G Vibes Pending!!
Expect: Afro | Dancehall | Soca | Bashment | Yoga | Munch | Dance Battles & More !!
---
Carnival Friday is brought to you by Afrotopian Sound Systems featuring music and mixes from Carnival Royalty! 
Meeting Point: Tower Hill, Santander Docking Station 
7.30pm: Link Up Challenge
7.55pm: Departure, come early or catch up!
8.00pm: DJ Wally Mix (Guadeloupe/Benin)
Checkpoint 1: Breath and Stretch [Borough Market]
8.35pm: DJ Natz B Mix (Jamaica)
Check Point 2: Afrotopian Live Stage [London Eye]
9.20pm: DJ T-Bone Mix (Guadeloupe)
Checkpoint 3: Power Up !!

9.50pm: Afrotopian Soca Sound Mix [P1ERR3O/77]
Checkpoint 4: French Caribbean check in !!
10.30pm: Dj Digital Mix (Martinique)
After Fete: Brick Lane Carnival
---
Our events are mostly self funded, please consider supporting us so we can do more of what you like via www.afrotopianlove.com :)
---
PLEASE NOTE: We are more than just a vibe, we are here to champion the world we wish to see. This is why we use our platform to empower and support Black Women through our in-house initiative, Elevation Queen, alongside Keresha's #NoticeMe campaign where we deploy a team of volunteers who feed the less fortunate during our rides. Your ticket contributions make this possible, so we thank you in advance xx
---
HOUSE RULES: Less experienced cyclists please keep left. We move as a vehicle up to one lane wide unless specified otherwise. Keep with the group, be considerate of other road users and carry a smile with you. Please do not consume alcohol during the ride. By attending you are agreeing to our Terms of Enjoyment :)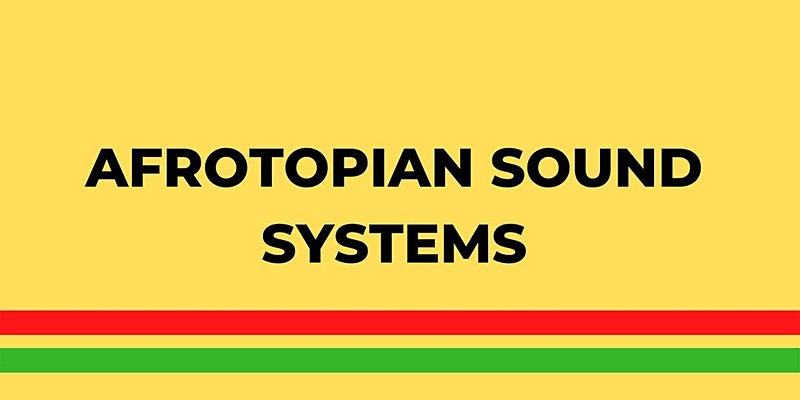 Refund Policy
No refund policy has been applied. Please contact the organiser for more information.

AfroMoya fees are not refundable.