LEGAL SECRETS LIVE - Protect Your Business and Your Brand
Wed, 14 Dec, 2022 10:30 (GMT +0:00)
Victoria, London | London, London
Event Description
ARE LEGAL MATTERS GETTING IN THE WAY OF YOUR BUSINESS SUCCESS?
Legal Secrets Live is a live event for a small group of entrepreneurs who want to protect their business and their brand with the help of experienced legal experts.
You will learn about the five key legal protections that each business needs to succeed and then put those protections in place for your business with us right by your side, holding your hand through the entire process.
WHAT'S INCLUDED?
Four (4) bespoke business contracts of your choice including:
Founders Service Agreement
Independent Contractor Agreement
Employment Contract
Letters of Appointment for Directors/Board Advisors
Service Agreement
Non-Disclosure Agreement (NDA)
Supply of Goods Agreement
Speaker Agreement
Coaching Agreement
Influencer Agreement
Production Agreement
Software Development Agreement and more.
Trade Marks Workshop to identify the intellectual property assets that you have within your business and then show you how to protect them using intellectual property rights and create additional revenue streams. For an additional fee we will also prepare your trade mark application for you so that you can submit it on the day.
In-person support to answer your questions and make sure that you leave the event confident that your business has the legal security it needs.
Perfect for business owners, freelancers, start-up founders and those responsible for the legal affairs of a business.
There are only 10 places available at Legal Secrets Live, taking place on Wednesday 14 December, from 10.30 am – 3.30 pm, at a location in Victoria, London (details will be sent to registered attendees).
YOUR INVESTMENT
Legal Secrets Masterclass (value £1,997)
4 Business Contracts (value £2,497)
Trade Mark Workshop (value £697)
In-person support (value £497)
Intellectual Property Checklist (BONUS) (value £97)
Contract Negotiation Checklist (BONUS) (value £97)
Term Sheet Negotiation Guide (BONUS) (value £97)
UK Trade Mark Registration Guide (BONUS) (value £97)
UK Company Filings Checklist (BONUS) (value £97)
Total Value = £6,173
Normal Price = £1497
Today's Offer = Just £697
ABOUT RASHIDA ABDULAI LLB, LLM
Hi, I'm Rashida, a multiple award-winning lawyer and CEO of the online legal platform, Strand Sahara.
After being called to the Bar of England & Wales in 2008 I started my career at the global law firm Hogan Lovells, where I worked for a decade representing some of the world's largest corporations.
Moved by a desire to use my expertise to support entrepreneurs in my community, in 2018 I left the corporate world and founded Strand Sahara, with the mission to empower entrepreneurs in the UK and across Africa with the legal support they need to build the global brands of tomorrow.
I have years of experience advising business owners on all legal aspects of their businesses. Contracts are my forte and I have a knack for making legal advice easy to understand and relevant for entrepreneurs as they navigate the world of business. I and my team look forward to working with you!
More details at https://www.legalsecretslive.com
Refund Policy
No refund policy has been applied. Please contact the organiser for more information.

AfroMoya fees are not refundable.
Organiser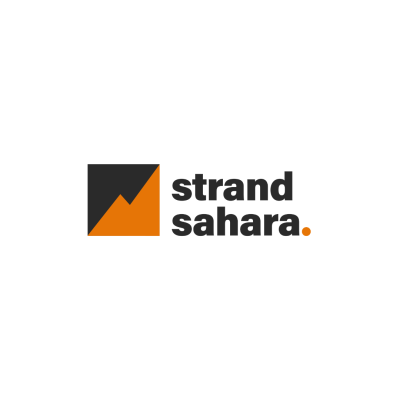 Strand Sahara International
Contact the organiser
View organiser profile
facebook.com/
twitter.com/
instagram.com/
linkedin.com/