Our Qweendom bike Ride
Fri, 20 Aug, 2021 19:30 (GMT +0:00)
Vauxhall station, London, London | Vauxhall Bus Station (Stop A), London, England, SW8 2LN
AfroCulture
Gathering
London
Event Description
EMPRESSES THIS ONE IS FOR YOU !!
Let's explore London by night with rhythm, landmarks and beautiful Qweens!
Expect lively music, dancing and regular stops. This event will be hosted by our sister Mayleen for our bi-monthly get together where we will enjoy it as a fun ladies night out.
We'll be starting and ending at a Santander cycle docking station so bikes will be available for hire! If you have your own bikes feel free to bring them with you.
Afro Night Ride #Qweendom is brought to you by Support is Love and Afrotopian Sound Systems featuring music and mixes curated by Harmony Blues!
Meeting point: Vauxhall Bus Station (Stop A)
7.45pm: Warm Up Challenge
7.55pm: Departure, come early or catch up!
Checkpoint 1: Breath and Stretch [Waterloo]
Check Point 2: Our Qweendom [Trafalgar Square]
9.15pm: Nature Ride
10.10pm: Marble March
Checkpoint 3: Sima Down [Hyde Park]
---
Next Event: Afro Night Ride #CarnivalFriday | 27 AUG - Tickets available at checkout
Our events are mostly self funded, please consider supporting us so we can do more of what you like via www.afrotopianlove.com and give us a follow @afrotopiansound
*Ticket prices include light refreshments, equipment hire and event marshals that will help guide the ride.*
--- --
PLEASE NOTE: We are more than just a vibe, we are here to champion the world we wish to see. This is why we use our platform to empower and support Black Women through our in-house initiative, Elevation Queen, alongside Keresha's #NoticeMe campaign where we deploy a team of volunteers who feed the less fortunate during our rides. Your ticket contributions make this possible, so we thank you in advance xx
---
HOUSE RULES: Less experienced cyclists please keep left. We move as a vehicle up to one lane wide unless specified otherwise. Keep with the group, be considerate of other road users and carry a smile with you. Please do not consume alcohol during the ride. By attending you are agreeing to our Terms of Enjoyment :)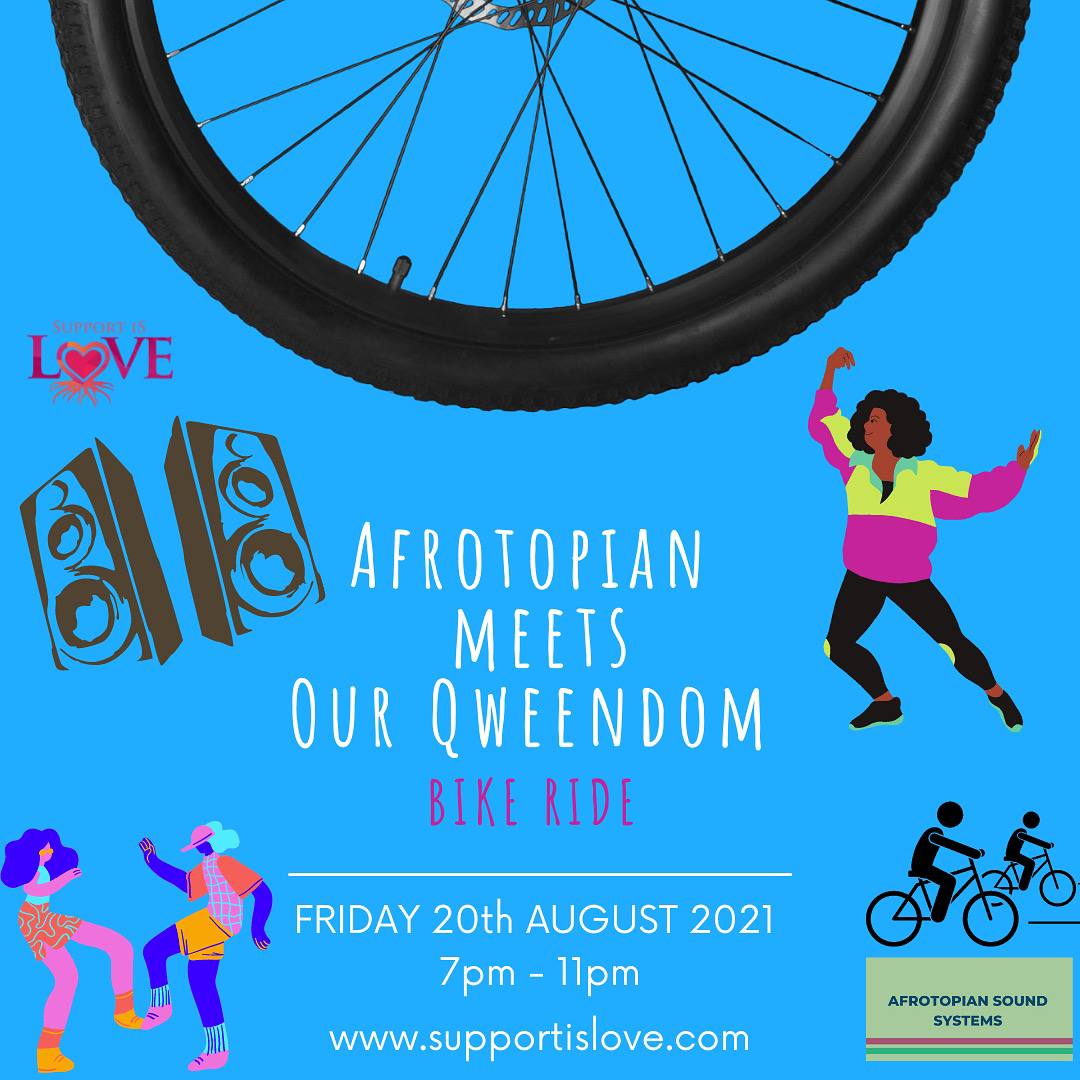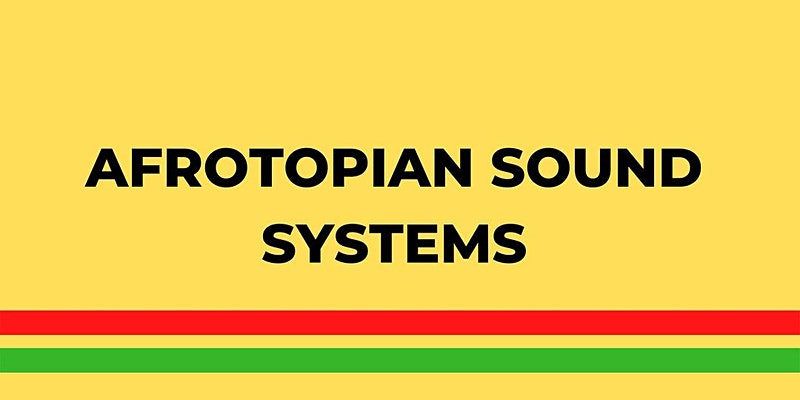 Refund Policy
No refund policy has been applied. Please contact the organiser for more information.

AfroMoya fees are not refundable.