Zouk Love Xmas Dinner - Let's spend some time together !
Tue, 12 Dec, 2023 19:00 (GMT +0:00)
The Cottons Club Shoreditch | 45-47 Hoxton Square, London, England, N1 6PD
Entertainment
Barbecue et Brunch
Event Description
Zouk Love London Xmas Dinner - Let's spend time together
Let's spend time together..
Hello Dear Zouk Love London Fam,
For once, we want to change the outine and do something different...
Can you believe it's been already more that two whole years of partying, dancing, celebrating, and, most importantly, meeting new people from the Zouk Community in London and connecting with incredible people?
Time does fly when you're having a blast!
In honor of this fantastic journey, we wanted to organise something special - a dinner that's all about fostering those connections, creating more opportunities to chat, laugh, and get to know each other beyond the dance floor…
**Here's the program for the evening:**
**Dinner at 7 PM**
Enjoy a delightful Caribbean menu served in a sharing style, featuring:
- Calypso Chicken with tomato and sweet pepper ragout
- Drunken Jerk Prawns with Cassava Cake
- Salmon Fishcakes, Steamed Cabbage & Saltfish, burnt pepper aioli
- Dees Fried Cormeal, Duster aubergine, crumbled fera, spiced rum-infused honey
And that's just the beginning!
Next Dive into some :
- Cottons signature mixed jerk meat platter inc. chicken wing, chicken piece, lamb kofta, pork ribs, rice n peas, plantain
- Jerk Spatchcock chicken, brown stew sauce, vegetable pilav, coriander salsa
- Vegetable platter inc : Grilled aubergines, courgettes, sweet peppers, fried okra, chana dhal curry, fried plantain, lime chutney, rice n peas
- Dome Jerk Salmon, couscous royale, aubergine & tomato spicy compot, citrus apricot pickle
And save room for some Sorrell and Mango Crème Brulee, and a Vegan Sweet Potato & Orange Chocolate Brownie with vegan vanilla ice cream.
All served in a sharing style, ensuring everyone can swap seats and engage in conversations with each other!
**But wait, there's more:**
**From 9 PM : Gifts and Speech Sessions & Games ! **
We've got surprises up our sleeves and heartfelt speeches to share. Get ready to have some fun !
**Then Zouk Social Dancing**
Because what's a celebration without some dancing? Let loose and groove to the beats!
Indeed we have secured a private room just for us, in the heart of The Cottons Club Shoreditch. This exclusive space will not only enhance our intimate gathering but also allow us to enjoy ourselves with Zouk Music all night long.
**Location: The Cottons Club Shoreditch**
(at the basement of Cottons Restaurant)
45-47 HOXTON SQUARE,
LONDON, N1 6PD
**Your ticket includes:**
- Your Food package, served in a sharing style.
- Service charge per person
- Zouk Afterwork
- Games & Surprised
**Important Details:**
Drinks are not included, and will have to be purchase at the bar individually
Reservation Deadline: 10th of December at 8 PM
Limited Spaces: We're keeping it intimate, so secure your spot now!
Admissions : £35
**Allergies or special requests?**
Feel free to reach out to us at:
Phone: +447481035541
Email: info@caribbeansinlondon.com
Instagram: @zouklovelondon
**A Big Thanks to Our Partners:**
- Afromoya (https://www.afromoya.com)
- Afro Touch Design (https://afrotouch.design)
- Bea Skin Care (https://bea-skincare.com)
- VIL Skin Care (https://www.instagram.com/vitaminivskin/)
- Bokitla (https://www.bokitla.com)
- Gaïnde Smoothies
- Shea Butter Mix
We can't express how excited we are to share this evening with you. Let's create more memories and cherish quality time together. We hope to see many of you there! See you soon!
**Let's Spend More Time Together!**
Refund Policy
No refund policy has been applied. Please contact the organiser for more information.

AfroMoya fees are not refundable.
Organiser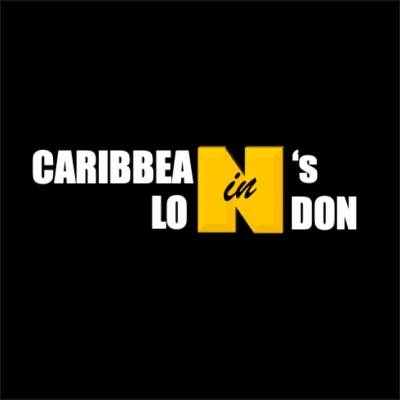 CARIBBEAN'S IN LONDON
Contact the organiser
View organiser profile