DEMBIS THIOUNG invites you PENCHMI: West African Drum+Dance Circle
Tue, 15 Nov, 2022 19:00 to Tue, 27 Dec, 2022 21:00 (GMT +0:00)
The Stowe Centre | 258 Harrow Road, Paddington , London , London, W2 5ES
AfroCulture
Others
United Kingdom
Event Description
Every TUESDAY from 15th November, from 7-9pm. All levels welcomed. 
PENCHMI is a wolof word that describes the gathering of the ancestors,timeless/spaceless, an alternate reality where to discuss all matters of life,justice, peace but most of all to remind us all of the LOVE and RESPECT it must be shared amongst each other.  In these sessions participants are encouraged to connect with themselves and each other through sound, movement, and the wisdom of spirit of the ancestral drums. 
Demba, also known by his artistic name Dembis Thioung, is a mesmerizing master of the dunduns - the melodic and hypnotic West African bass drums. The traditional West African Dundun, are a set of three double sided drums hit with sticks made by wood and cow skin that make up the HEARTBEAT, the MELODY and the SOUL of traditional West African ensemble djembe music.
As the child of a Griot mother (a hereditary caste among the peoples of Western Africa whose function is to keep an oral history of the tribe or village and to entertain with stories, poems, songs, dance) and a Laube father (drum maker and wood workers caste), he was born in Dakar in 1986. Dembis was introduced to the art of traditional and contemporary Senegalese musical techniques by following his mother - a professional dancer - to rehearsals and performances since birth. He started making drums at a very young age (12 years old) and continued his musical apprenticeship at the prestigious Blaise Senghor Centre Culturel,led by Djioncounda Ndaye, and at the popular Fass quarter in Senegal. The time spent with these illustrious companies pushed his innate talent further and he is now recognized by his contemporaries as being a professional and adept thiounguiste(percussionist), who has refined his knowledge of the Dundun, Djembe, Sabar and Asico drums.
As a griot, my mission here in the UK is to expand and transmit the ancestral wisdom of our powerful West African traditions through drumming. Opening energetic portals through sound that allow us to connect with our old ancientnatural ways into the present, bringing awareness and the willing to manifest arising future, in unity. To do that we create a safe collective healing space that allow us to reenergise the body, the mind and the spirit, connecting together inwards, outwards and with the ancestral realm reminding us all of our origins.  Taking as reference the teachings of my spiritual Senegalese leader, Cheikh Ahmadou Bamba, along his disciple Ibrahim Fall, I intend in all my drumming to transmit their values:non violent fighting, peace, tolerance, respect, hard work, selfless service to others, the significance of cultural identity, self-sufficiency, forgiveness…the way on how we can together become truly humane again. 
www.dembisthioung.com
Refund Policy
No refund policy has been applied. Please contact the organiser for more information.

AfroMoya fees are not refundable.
Where
Organiser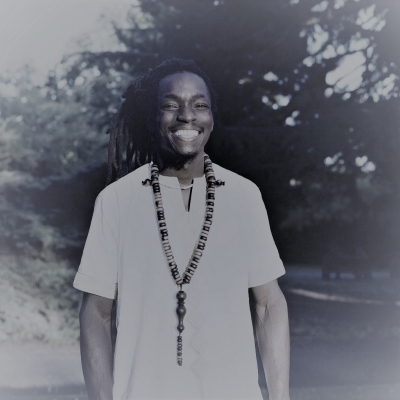 DEMBIS THIOUNG
Contact the organiser
View organiser profile
facebook.com/
instagram.com/